Louise joined ACU as the Chair in Sports Nutrition in the School of Exercise Science and is part of our High Performance Sport lecturing team. Her primary research focus includes: nutritional periodisation – fat adaptation, fluid needs for optimal performance, carbohydrate metabolism and performance of exercise, protein needs for adaptation and recovery and many more.
She has over 250 peer reviewed papers and book chapters, has written many books including two textbooks ("Practical Sports Nutrition" and "Clinical Sports Nutrition"), several general interest books ("Complete Guide to Food for Sports Performance" and "Caffeine for Sports Performance") and five cookbooks.
Greame Close
Expert Nutrition Consultant for Elite Rugby, British Ski & Snowboard and Researcher at Liverpool John Moores University.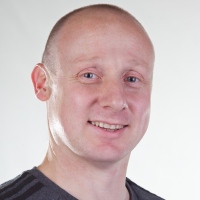 Graeme is currently the expert nutrition consultant to England rugby, the lead nutritionist for British Ski and Snowboard as well as working with professional jockeys and European Tour golfers (including 2 Ryder Cup players). Originally a professional rugby league player for Warrington Wolves, Workington Town and Leigh Centurions (1995-2001), Graeme graduated in sports science from L.J.M.U in 1999 and went on to complete his PhD at the same institute investigating the role of free radicals in delayed onset muscle soreness. In 2003 he joined Professor Malcolm Jacksons' group at the University of Liverpool, originally as a post doc but later as a lecturer in translational research, working on BBSRC and RiA grants investigating the role of free radicals in sarcopenia. In 2010 Graeme returned to LJMU where he is now a reader in applied physiology and sport nutrition and is the programme leader for the MSc in sport nutrition.
Graeme's current research is focused upon the effects of vitamin D deficiencies in athletic performance, the effects of lifelong exercise on sarcopenia and the effects of weight-making on health and performance. From an applied perspective, Graeme is accredited with the UK Strength and Conditioning Association (UKSCA), he is an accredited physiologist with the British Association of Sport and Exercise Sciences (BASES) and is on the Sport and Exercise Nutrition register (SENr). He is currently the deputy chair of SENr.
Wendy Martinson
Registered Dietitian & Sports Nutritionist.
A graduate from Kings College London University, Wendy is a registered dietitian with the Health and Care Professions Council, holds the International Olympic Committee Diploma in Sports Nutrition and is also a board member and high performance registrant with the Sport and Exercise Nutrition Register.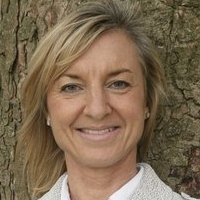 Wendy started her career as a dietitian within the National Health Service and for many years worked in both clinical and managerial roles based in central London. Since developing her career in sport, Wendy has worked with a wide range of elite athletes. This includes being a consultant sports nutritionist to the British Olympic Association (BOA), working with British Gymnastics, and since 2005 working as nutritionist for the Great Britain Rowing team. Wendy was the sports nutritionist with World Class Hockey for 4 years as well as the English National Ballet School. She has also worked with West Ham United FC and consulted with the England Football Squad in preparation for the 2002 World Cup and Euro 2004 competitions.
Wendy has experience working at three summer Olympic Games. In the run up to London 2012 she worked as a consultant for LOCOG and during the Olympic Games was based at Eton Dorney as a consultant sports nutritionist for the BOA, supporting rowing and sprint canoe. She worked in China at the 2008 Beijing Olympic Games as the HQ sports nutritionist for Team GB and was also the HQ nutritionist at the Barcelona holding camp prior to the Athens Olympics in 2004.
She currently works for the English Institute of Sport as lead performance nutritionist and intensive rehabilitation nutritionist and as the nutritionist for the Great Britain Rowing Team.
In the New Year 2010 Honours list Wendy was awarded an OBE for services to sport and nutrition.
Susan Margaret Shirreffs
Susan Shirreffs studied physiology at the University of Aberdeen, where she qualified with BSc and PhD degrees.
She has been undertaking research and teaching in the area of exercise physiology and nutrition for the past 16 years.
She has published in both peer-reviewed journals and in physiology and nutrition textbooks.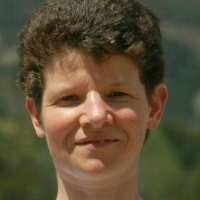 She is a member of the Editorial Board of International Journal of Sports Nutrition and Exercise Metabolism, Medicine and Science in Sports and Exercise, Journal of Sports Science and Asian Journal of Exercise and Sport Science.
Peter Peeling
Peter received his PhD from the University of Western Australia in 2009, investigating exercise-induced mechanisms relevant to iron deficiency in endurance athletes. This work highlighted the potential influence of the iron-regulatory hormone known as hepcidin on iron metabolism.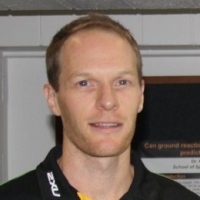 Peter has worked as an applied sports physiologist in the National Institute Network, at first with the Australian Hockey team (The Kookaburras) leading into the Beijing Olympic Games, and then with the Western Australian Institute of Sport throughout the London Olympic campaign. During this time, Peter was involved in the daily training environment of many athletes competing at a national and international level, providing advice on training programming, recovery, nutrition and ergogenic aids. Currently, Peter works at the University of Western Australia in the School of Human Sciences in a research and teaching role.
Stuart M. Phillips
Ph.D., FACN, FACSM, Professor, Department of Kinesiology, Adjunct Professor, Medicine (Physical Medicine and Rehabilitation)
Associate Member, Graduate Faculty in Medical Science (Cell Biology & Metabolism), McMaster University, Canada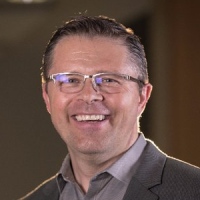 Stuart has BS and MSc degrees from McMaster. He graduated with a PhD from the University of Waterloo in Human Physiology in 1995. He returned to McMaster in 1997 to assume a faculty position and is now a Professor in the Department of Kinesiology and an Adjunct Professor in the School of Medicine at McMaster University. He is a fellow of the American College of Sports Medicine (ACSM) and the American College of Nutrition (ACN). His research has been continually funded for 16 years from sources such as the Canadian Institutes for Health Research, the National Science and Engineering Council of Canada, the Canadian Institutes for Health Research, The Canadian Foundation for Innovation, The US Department of Agriculture, and various industry partners.
Stuart was the recipient of a New Investigator award recipient from the Canadian Institutes for Health Research and of the Ontario Premier's Research Excellence Award. An enthusiastic and energetic group of graduate students are the true heart of Dr. Phillips' more than 150 publications, 80 public scientific presentations, and continuing enthusiasm for science and research.
Ina Garthe
Ina Garthe es la Directora General del Departamento de Nutrición, y ha trabajado en el Centro Olímpico Deportivo Noruego (Olympiatoppen) desde 2002. Ella tiene un doctorado (PhD) en Fisiología del Ejercicio de la Escuela Noruega de Ciencias del Deporte.
Ina completó el Diplomado del Comité Olímpico Internacional (COI) en Nutrición Deportiva y es antropometrista con certificación ISAK (Sociedad Internacional para el Avance de Cineantropometria).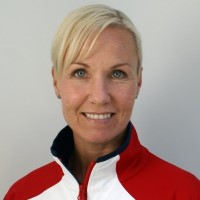 Ina también tiene dos años de formación clínica en el tratamiento de los trastornos de la alimentación impartida por la Universidad de Ullevål. Ina también desarrolla proyectos de investigación y trabaja en estrecha colaboración con la Escuela Noruega de Ciencias del Deporte. Ha realizado estudios sobre el control de peso entre atletas élite, con especial énfasis en la pérdida de peso óptimo en los deportes con categorías de peso.
Ina colaboró en un artículo de consenso para el Grupo de Nutrición Deportiva del COI y también ha participado escribiendo capítulos de libros en nutrición deportiva para la Enciclopedia COI del Comité Científico de Publicaciones. Ina es la representante de PINES (Profesionales en Nutrición para el Ejercicio y Deporte) de la región de Escandinavia. Además, es ex atleta del equipo nacional de kickboxing; también practicó gimnasia, hockey sobre hielo y danza. Como dato curioso, su comida favorita es la italiana y la mexicana.
Jorunn Sundgot-Borgen
Sundgot-Borgen is a professor in Physical Activity and Health at the Department of Sports Medicine at the Norwegian School of Sport Sciences (NSSS).
She finished her Master's degree in Arizona State University in 1985 and her PhD at NSSS in 1993.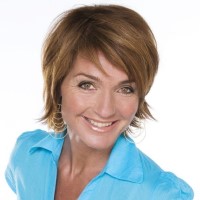 Some of her accomplishments are: member of the IOC Medical & Scientific Expert Group, Member of the IOC Working Group on Body Composition, Health and performance (2009-2012) and the IOC Working Group on The Female athlete Triad and The RED-s (2013-present). Consultant for The Norwegian Olympic Training center (1995-2004), Head of Nutrition department, The Norwegian Olympic Training center (2004-2009), Visiting Scholar (2003-2004) and visiting Professor (2010, 2011, 2013) at UC Berkeley, President the Norwegian Eating Disorder Society (2013-present), Vice president the Norwegian Council of Physical Activity (2009-2012) and the Nordic Eating Disorder Society (2012-present). ACSM Fellow and Honorary Fellowship of The Faculty of Sport and Exercise Medicine. RCPI and RCSI.
Reviewer in a number of international exercise science, medical, psychological and nutrition journals.
Author of about 150 international journal articles and book chapters. Yearly invited to numerous of events as a keynote speaker within her research areas. In 2013 she was awarded for Excellence in Communication of Science by The Norwegian Research Council.
Practical activities in sports: Scientific and practical support of Olympic level athletes in the fields of the female triad, pregnancy and training in all sports